Since Beijing won the bid to host the 2022 Winter Olympics and Paralympics in 2015, people across the whole country have shown increasing zeal for winter sports, which were previously limited to the north and particularly northeast areas only in winter. Over the past few years, sports and tourism in winter have greatly boosted the economic growth and fueled the development of ice and snow industry in China.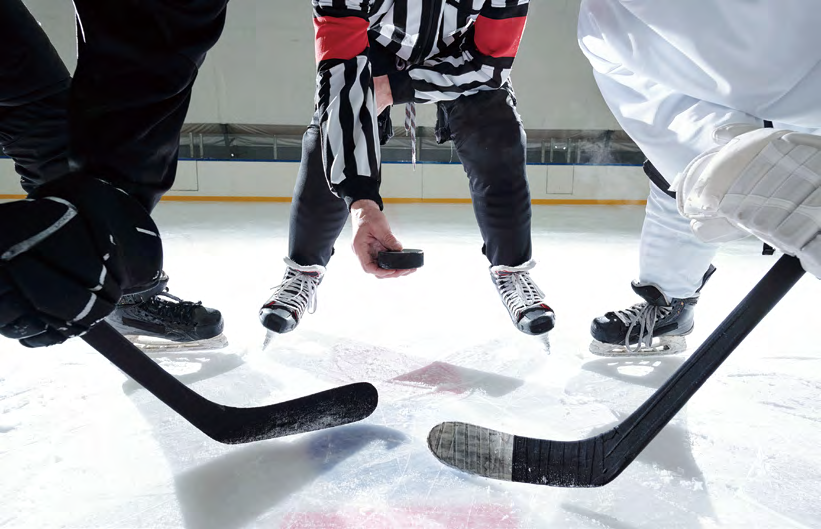 New fashion of winter sports
"I never thought that skiing can bring so much fun" is often said by exciting youngsters with professional equipment enjoying the pleasure of winter sports at the ski resorts in many places. With the arrival of the Beijing 2022 Games, ice and snow sports have become a new fashion in the country, and skating, curling and extreme snow sports have attracted more and more people, especially teenagers and children. In particular, many people choose to spend the leisure time of Spring Festival with families and friends on ice or snow, which is perhaps the most fashionable way of celebrations for the Year of the Tiger.
According to a report of the National Bureau of Statistics, by October 2021, 346 million Chinese people have taken part in winter sports and recreational ice and snow activities, fulfilling the promise of engaging 300 million people in winter sports made in 2015 ahead of schedule.
By early 2021, there were 654 standard ice rinks and 803 ski resorts across the country, increasing 317 percent and 41 percent over 2015. Therefore, the fervor for winter sports is deeply recognized by operators of ice rinks and ski resorts.
"When we started business in 2017, there was only one ice hockey team; but now the number of the teams increases to eight with more than 220 trainees receiving regular training here," said Yang Yiwei, General Manager of Chen Lu International Skating Center in Beijing.
Due to the scarce resources, ice and snow sports were long in absence especially in southern China. However, people in the south now have no less passion for winter sports than those in the north. Remarkable results have been made since a special plan for carrying out ice activities in southern areas was implemented in 2011.
In recent years, international competitions for short track speed skating and figure skating are held in Shanghai every year, and indoor skating rinks emerge rapidly in other cities such as Nanjing in eastern China's Jiangsu province. Staking rinks, ice resorts and even ice and snow themed parks are popular among people at different ages from different areas.
Remarkable economic growth
With people's growing enthusiasm for winter sports, their consumption of relevant cultural and tourism products is also growing at a rapid speed.
The data of tourism platforms show that, ticket bookings of nationwide ski resorts since last December have increased 86 percent over the previous year, and ice skates, ski suits and snowboards have become the hot-selling new special purchases for Spring Festival.
In particular, during this year's Spring Festival, the sales of gear and equipment for winter sports has increased for one to three times, and various tourism products are heating up the market of ice and snow tourism.
Notably, relevant products of Bing Dwen Dwen, mascot of Beijing 2022 Olympic Winter Games, went viral after the opening ceremony held on February 4, and became the most hard-to-get products, which were sold out immediately after rounds of replenishment not only at the online stores on various e-commerce platforms but also at licensed merchandise retail stores across the country.
During the online shopping festival, the sales of Winter Olympic souvenir increased for 21.2 times, and the sales of ski equipment and skiwear grew for 62.9 percent and 61.2 percent respectively.
From a national perspective, a booming ice and snow economy throughout the year has taken form in China. As it is predicted in the Report on the Development of Ice and Snow Tourism in China (2022), in the ice and snow season of 2021-2022, the revenue of ice and snow recreation and tourism in China is expected to exceed 320 billion yuan ($50.7 billion), according to Dai Bin, President of China Tourism Academy.
Promising industrial development
A ticket of skiing indicates a consumption market, a full ice hockey gear implies an industrial chain, and an ice and snow town reflects a type of developing mode. Since 2015, winter sports have moved towards the southern and western areas, and realized full coverage and four-season operation.
As for equipment manufacturing in China, the number of new snow groomers has increased from 8 in 2014 to 27 in 2019, and the number of new snowmakers has increased from 50 in 2015 to 467 in 2019.
In China, the only ice and snow sports equipment industrial park is located in Zhangjiakou, co-host of the Beijing 2022 Games, which manufactures not only apparel and accessories including snowboards and ski suits and boots, but also heavy equipment such as snowmakers, snow groomers and cableways. The investment of its infrastructure construction has reached over 1.14 billion yuan ($180.5 million).
So far, an ice and snow industrial system has taken shape that takes venue construction and operation as the basis, mass recreation & fitness as well as competition and performance as the core, winter sports and tourism as the driving force, and equipment manufacturing as the support.
The market size of ice and snow sports industry in China has increased from 270 billion yuan ($42.7 billion) in 2015 to 600 billion yuan ($95 billion) in 2020, according to the Research Report on the Development of Ice and Snow Industry in China (2021). By 2025, the overall market size of the industry is expected to reach one trillion yuan ($158.3 billion) as a new economic growth driving force in China.
Lush mountains and lucid waters are invaluable assets, and so are ice and snow-covered land now, said Chinese President Xi Jinping when meeting with Thomas Bach, President of the International Olympic Committee, on January 25, 2022 in Beijing.
The Beijing 2022 Games have laid a good foundation for the high-quality development of the ice and snow industry, which will achieve better development through improving infrastructure construction, upgrading products and services, increasing the number of consumers, improving their experience and consumption level, perfecting industrial chain as well as realizing positive value chain.
Riding high with the Winter Olympics and Paralympics, the ice and snow industry is now thriving in China with a bright future.