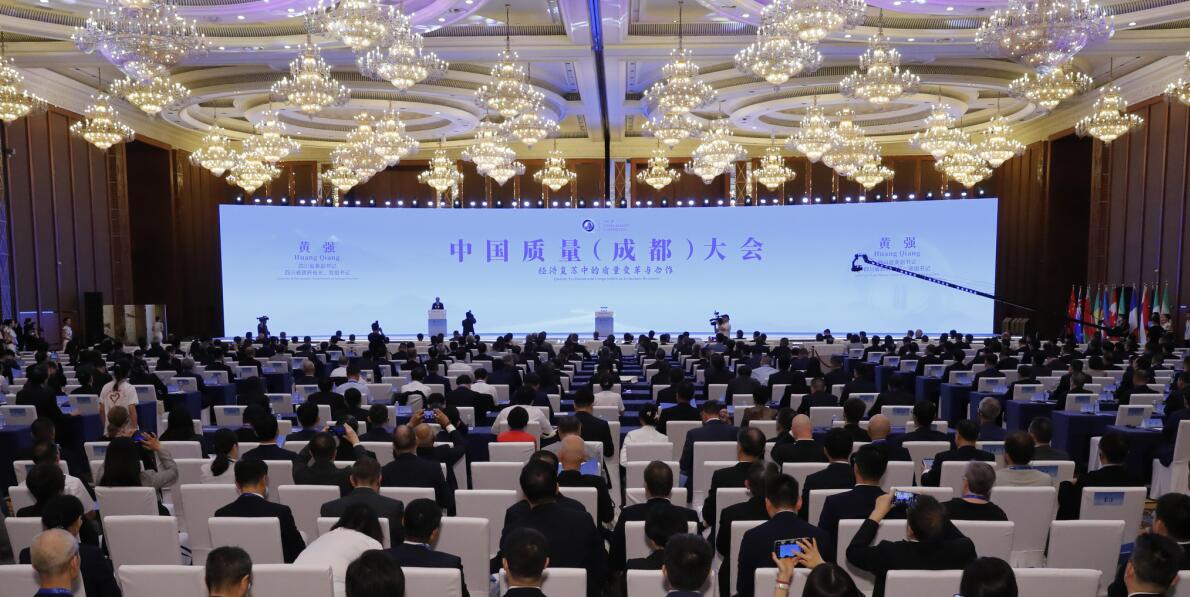 Themed "quality evolution and cooperation in economic recovery", the 5th China Quality Conference was held on September 1-3 in Chengdu, Sichuan province.
Hosted by State Administration for Market Regulation (SAMR), People's Government of Sichuan Province and People's Government of Chengdu City, the biennial conference is a platform on international exchange and cooperation of quality.
The conference was attended by more than 800 representatives from 40 countries and regions, 7 international and regional organizations, as well as related departments, enterprises, research institutes, universities and technical institutions. Through in-depth communication, participants shared experience in quality governance in different countries, to promote advanced quality management methods and innovative achievements, facilitate the interaction of quality infrastructure, and boost high-quality development.
Noting that the global economy is still in a difficult recovery facing various challenges, countries should joint hands in reaching higher-level quality transformation and cooperation, fueling the global economic recovery, prosperity and sustainable development. Chengdu Quality Initiative, released at the event, puts forward the following suggestions:
First, contributing to economic and social development with quality transformation. Second, improving the quality of people's lives through quality upgrading. Third, promoting the constant innovation of quality technology, management and system. Fourth, building higher-level quality infrastructure. Fifth, serving the sustainable development of quality in small and medium-sized enterprises. Sixth, promoting global participation and shared benefits.
During the event, eight sub-forums and an exhibition of China's quality management and innovation achievements were held, which comprehensively demonstrated China's quality work.