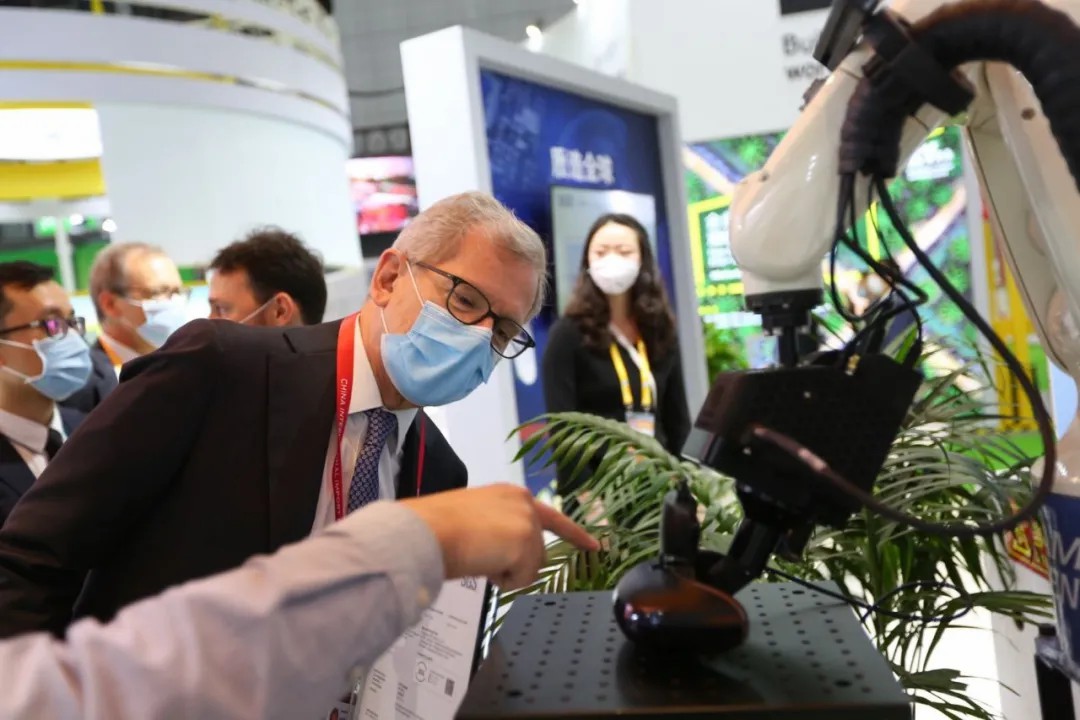 Metaverse has become a hotspot since Mark Zuckerberg announced "Meta" as the new name of Facebook company. As extended reality (XR) products will gradually mingle with personal daily life, it is important to set standards to guarantee people's well-being when using such devices.
Cooperated with the SGS-CSTC Standards Technical Services (Shanghai) Co., Ltd (SGS), the human factor and ergonomics laboratory, which belongs to the Fundamental Standardization Sub-Institiute of China National Institute of Standardization (CNIS), announced a low visual fatigue (WVF) authentication standard during the China International Import Expo (CIIE), as one of the series authentication for metaverse.
The CIIE kicked off on November 5-10 in Shanghai, where more than 2,900 enterprises from 127 countries and regions showcased their promising technologies and advanced products.
The laboratory excels in the field of visual display ergonomics. It sets up an evaluation indicator - the WVF index, by running ergonomic tests on multiple domestic and oversea XR products. Though XR technology has came out for several years, nausea, tiredness, eyestrain and dizziness are often reported by users.
Therefore, the laboratory tests the degree of brainfag, eye movement, visual function and subjective optical measurement while consumers utilizing relevant products. Combining those factors, the WVF index indicates the possibility of visual fatigue utilizing XR products. The higher the index is, the more possible to cause discomfort.
The WVF index can be a vital indicator while developing virtual reality (VR), authentic reality (AR) and mixed reality (MR) products, which are prospective fields of metaverse. Also, the VR headset GOOVIS P2 (Pro) produced by NED Optics, a high-tech enterprise in China, was showcased on CIIE as the world's first product to be certificated by the WVF technical specification.