3rd Digital Econ. Standard Innovation Forum held in Hangzhou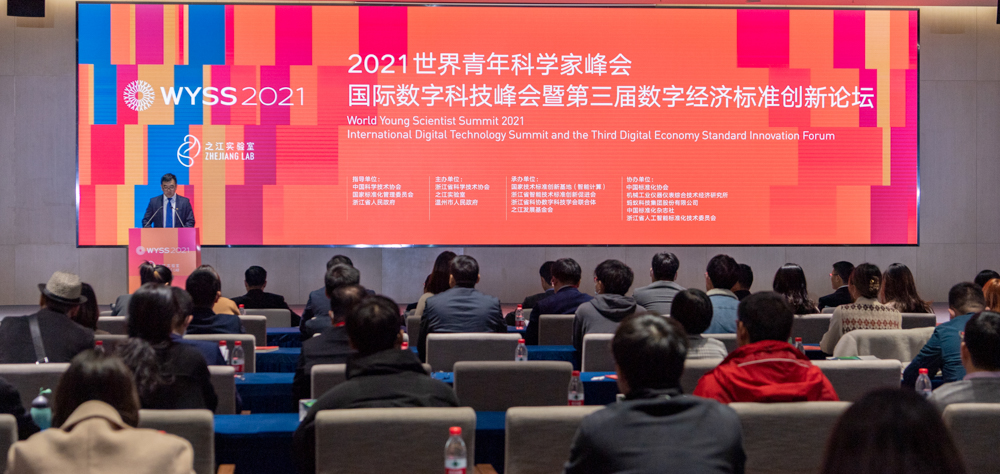 Digital economy has become a promising engine to boost economic and technological development. Since standards regulate business activities, the integration of standards and technology has become an emerging concern of both academia and industry.
The International Digital Technology Summit and the 3rd Digital Economy Standard Innovation Forum was held in Hangzhou, Zhejiang province, which is a part of the World Young Scientist Summit 2021 (WYSS 2021).
The forum focused on how intelligent technology empowers digital technology and how standard innovation supports global governance. Dozens of national and international renowned experts attended online or on-site, and discussed hotpots including trustworthy AI, 6G standards, financial technology, blockchain + cross-border trade, etc.
In digital economy, standard is an edged tool to boost innovation, a cornerstone for industrial environment, and a bridge for international cooperation, said Cui Gang, Director-General of Standards Innovative Management Department, SAMR in the address.
With the new waves of scientific and technological revolution and the rapid development of industrial revolution, disruptive technologies spring up, which brings out the importance of standards to link up technology and industry, said Wu Hequan, a member of the China Standardization Expert Committee and member of the Chinese Academy of Science.
Wu said: "High-quality development requires digital transformation and the further integration of information technology (IT) and operation technology (OT). That is to say, technological crossover should be based on standardization. On the one hand, core technologies can be utilized to make sure standards are advanced, applicable and timely. On the other hand, standards can repay core technologies by strengthening their value."
A signing ceremony was held to establish a new-generation union for IT national technology standard innovation centers during the forum, jointly initiated by five national technology innovation centers of intelligent calculation, Zhongguancun, aerial international standardization, robot and intelligent manufacture basis.
By a open, cooperative, innovative and sharing mode, members of the union will better serve the development of China and help the implementation of vital industrial policies.