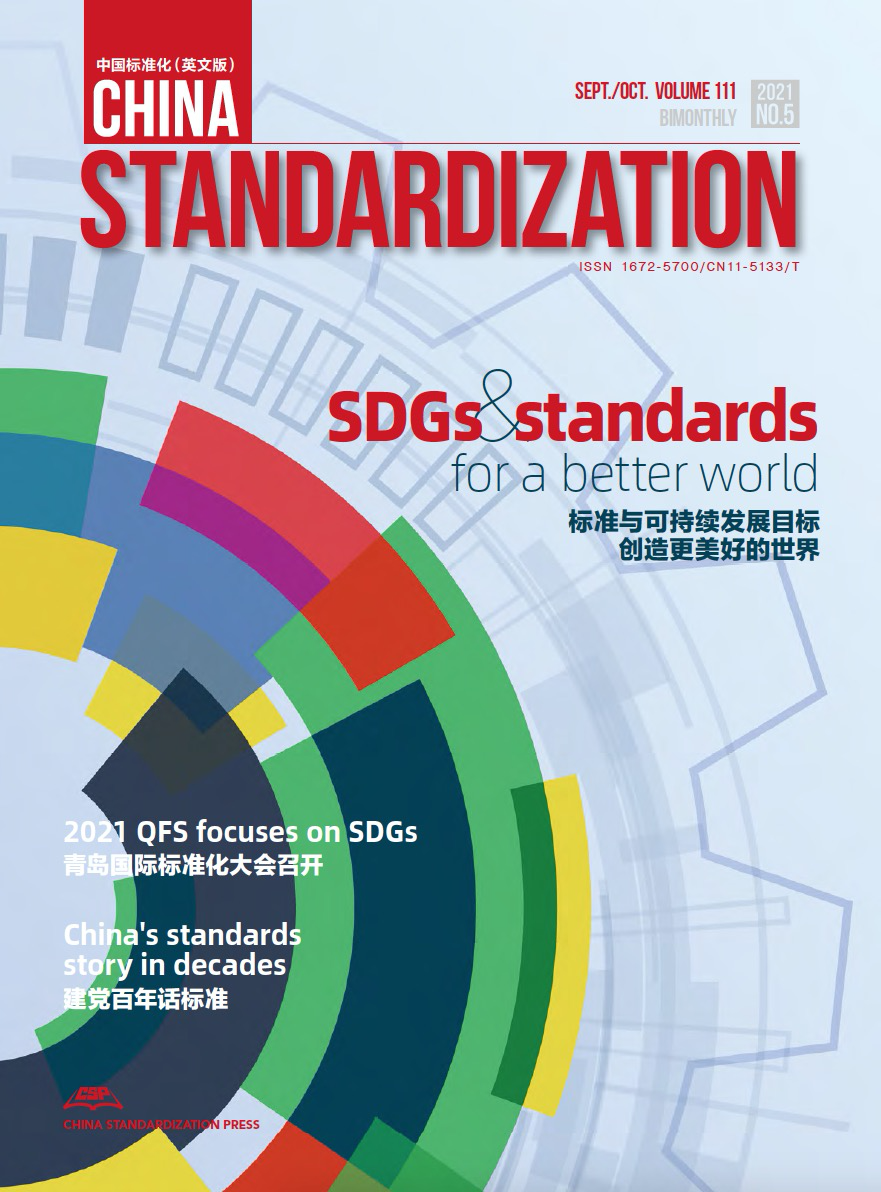 The 2021 Qingdao Forum on International Standardization was successfully held in Qingdao, East China's Shandong at the end of July.

As ISO Secretary-General Sergio Mujica said at the forum, "This prestigious event is one of the highlights of the standardization calendar … The 2021 Qingdao Forum is a major step towards further establishing the links between standards and the SDGs. Both here in China and around the world, through standards, we are empowering people with real world solutions to face sustainability challenges head-on."
The SPECIAL REPORT column recorded the splendid ideas and views that global experts shared at the forum, covering the latest trend of the standardization area as well as the key role of standards in facilitating sustainable development, digital transformation, personnel capacity building, industrial internet and low carbon development.
To celebrate the 100th anniversary of the founding of the Communist Party of China (CPC), the SPOTLIGHT column showcases how the standardization work has evolved in China over the past few decades.
The five articles in this column display how standards guarantee the safety and health of children, facilitate high-quality development of the new energy vehicle industry, ensure the safe operation of millions of lifts, and improve the efficiency and cleanliness of motor gasoline, as well as showcase the achievements of standards copyright in China.
The World Standards Day is coming! It is celebrated on October 14 each year and this year's theme is "shared vision for a better world". The next issue will present you the celebrations in China for the WSD and you'll find how standards are an integral part for realizing the SDGs.